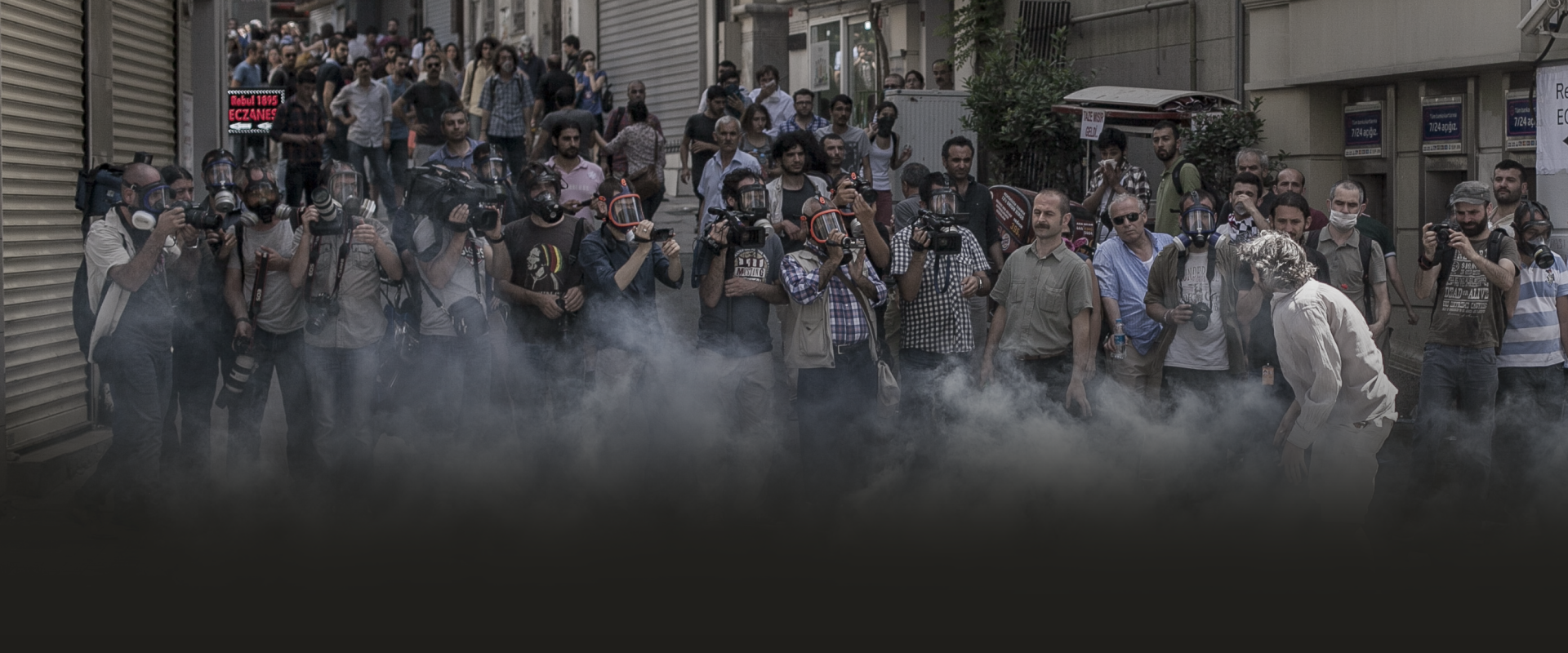 #FreeWordsTurkey
A joint initiative for the Frankfurt Bookfair 2019
KulturForum TürkeiDeutschland, Akademie der Künste, Amnesty International Deutschland, Börsenverein des deutschen Buchhandels, Deutsche Journalisten Union in ver.di, Maxim-Gorki-Theater, PEN-Zentrum Deutschland, Reporter ohne Grenzen, Verband deutscher Schriftsteller,
in cooperation with
Belge Yayınları
and
Multikulturelles Forum
support the initiative
#FreeWordsTurkey
at
Frankfurter Buchmesse
of this year.
On a joint internet platform we present further information about the prosecution of
Osman Kavala
who is in jail since 1th of November in the high-security prison Silivri and the accusations against him in connection with the
Gezi Park trials
apart from a short documentation about imprisoned journalists.
Osman Kavala
and the other defendants are accused of planing to overthrow the actual government. The Gezi Protests in Summer 2013 serve as a justification for the accusation - according to the prosecutors, these were organized by
Osman Kavala
and the other defendants. There is absolutely no evidence for this accusations. The prosecutors demand lifelong sentences.
The case of
Kavala
and the other defendants is only one of many examples for the harsh practices the Turkish Government employs to silence its critics: During the state of emergency, which has lasted for two full years, approximately 1.500 organizations and foundations have been closed down. Peaceful protests are oppressed, critical comments about the government can easily lead to prison - actually more than 130 media professionals are in jail. Since July 2016 more than 130.000 state employees have been dismissed from their jobs due to alleged "connections to terrorist organizations".
You can find information about the latest events in Turkey as well as our program for this years
Frankfurt Bookfair
under the category
"News"
. In the
photo
and
video galeries
, you have access to visual material about all topics including our events at the Bookfair.
We are looking forward to welcoming you at the stand of the
KulturForum TürkeiDeutschland
in
Hall 3.1 J2.
---